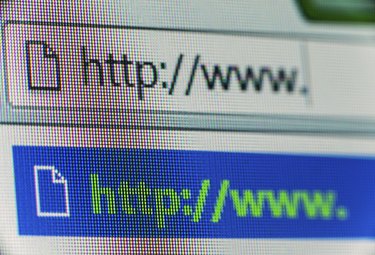 Windows 8.1 includes an Internet Explorer version for the desktop and one for the modern user interface, and the version that opens when you launch IE depends on the screen from which you launch it. Microsoft designed IE to work without add-ons, and the modern UI Metro version doesn't support them. To remove add-ons from IE for the desktop, open the Manage Add-Ons option from the Tools menu.
Manage Internet Explorer Add-Ons
Open IE for the desktop by clicking the taskbar icon or by clicking "Page Tools" in IE for the modern UI and then choosing "View in the Desktop." Click "Tools" and choose "Manage Add-Ons" to open the add-ons menu, then select "All Add-Ons" from the Show menu to view all installed add-ons. The Add-On Types menu contains add-on categories, including toolbars, extensions, search providers and integrated IE apps called Accelerators; select a category to view the add-ons within it. Delete an add-on by selecting it in the Name window and then clicking "Remove" in the information panel. System-wide add-ons, such as Java and Flash, don't display a Remove button because you must uninstall them from Control Panel, completely removing them from your computer so that other Web browsers can't use them. Prevent IE from loading Java or Flash by clicking "Disable" in the Manage Add-Ons window.