Comcast is one of the numerous Internet providers offered to consumers, and it offers its own search engine to them as well. Like other search engines, the searches conducted through Comcast are recorded in your Internet browser's history. Sometimes you might not always want your search history available for everyone who might access your computer to see. Luckily, the process to delete Comcast search history is relatively simple and can be done directly from your Internet browser.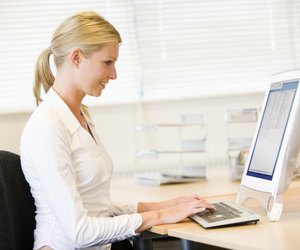 credit: BananaStock/BananaStock/Getty Images
Step
Open you Internet browser, and click on "Tools" located in the horizontal menu bar running across the top of the browser window.
Step
Click on "Internet Options" from the drop-down menu that appears (or "Clear Recent History" for Mozilla Firefox Internet browser).
Step
Click on "Delete" located beneath the Browsing History subheading.
Step
Select the history that you would like to delete by clicking the checkboxes located next to each type of history, and then click "Delete." Be sure to select "Temporary Internet Files" and "History" to delete Comcast search history. (Some older version of Internet Explorer might not feature a checkbox menu. Rather, you might have to delete each type of history separately or simple click "Delete All.")
Step
Click "OK" (or "Close" for Mozilla Firefox Internet browser) to exit the Internet Options window.