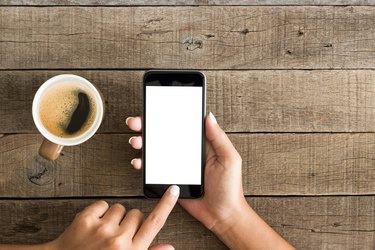 Having an iPhone is almost like having a miniature computer in the palm of your hand. Unfortunately, if it were to fall into the wrong hands, someone would have access to information that might be intended for your eyes only. By deleting your search history often, you can ensure that anything you have been looking at online remains between you and your iPhone.
Step 1
Find and click on the "Settings" icon on the main menu of the iPhone. This is the gray icon with an image of three sprockets.
Step 2
Find the tab labeled "Safari" and click to open the "Options" menu. This menu gives you a variety of different options concerning the Safari browser for your iPhone.
Step 3
Scroll down until you see the tab labeled "Clear History." Click this tab to bring up the option asking, "Are you sure you want to clear history?" or "Cancel." Select "Clear History." You can also take this time to clear your cookies or your cache by selecting the corresponding tabs directly under the "Clear History" tab.
Step 4
Open "Safari" and make an entry on the address bar or the search engine bar. Upon doing so, you should discover that your iPhone's search history has been deleted.