When purchasing software or downloading patches and upgrades to Microsoft Windows, it is necessary to determine which bit count edition of the operating system your computer is running. The built-in System Information program gives information on your computer hardware and operating system. One of two editions of Windows will show in the "System Type" box. X86 denotes the 32-bit edition of Windows and x64 is the 64-bit edition. Downloads from the Microsoft website should match the system type as noted in System Information or the install will not complete correctly.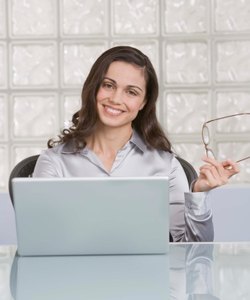 Windows Vista and Windows 7
Step
Click the "Start" button, type "System" in the search box and press "Enter."
Step
Click the "System Summary" option in the left navigation pane.
Step
Find "System Type" in the right informational window and make note of your system's edition.
Windows XP
Step
Click the "Start" button and choose "Run."
Step
Type in "sysdm.cpl" in the search box.
Step
Click the "General" tab. If Windows lists "X64 Edition," it is a 64-bit version of Windows, if it does not list an edition, it is a X86 32-bit edition.