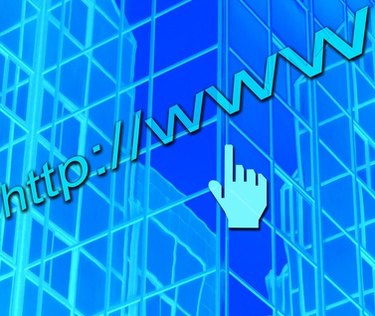 Internet connection and network errors can be frustrating and confusing to a casual computer user. However, Internet Explorer provides a diagnostics tool to help identify and even repair the most common network issues. This tool is simple to use, organized in steps, and can help get a computer back up and running quickly.
Step 1
Open Internet Explorer and click on the "Tools" button in the control bar at the top of the window. From the "Tools" menu, select "Diagnose Connection Problems." A window will appear, displaying the start page of the diagnostics tool.
Step 2
Follow the instructions to determine the cause of the connection error. The diagnostics tool will ask a series of multiple-choice questions about the connection problem you are experiencing.
Step 3
Close all programs and restart the computer. If you continue to receive an error when attempting to connect to the Internet, check that all cables and power-supply cords for the computer, modem and/or router are properly connected. Then, run the diagnostic tool again.
Step 4
Call your Internet service provider's technical support phone number if you cannot resolve the error with the diagnostics tool. The Internet Explorer diagnostics tool cannot repair or reset malfunctioning or failing hardware like modems and routers.