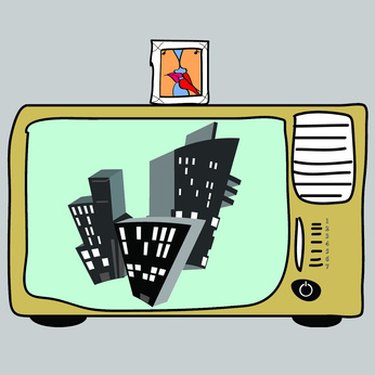 The TV tuner is the small, circular coaxial cable port on the back of your television that brings in standard video signal. Although connecting to the port is easy, sometimes you can run into issues when using the TV tuner. The problems are not critical and you can correct them by paying for a new converter box and cable (generally around $40 for both together).
Step 1
Inspect the cable connection between the TV tuner and the coaxial cable. If the cable is loose you are going to experience audio and video issues (such as a weak or lost signal).
Step 2
Remove the coaxial cable from the TV tuner and look inside the cable. There is a thin pin that should be straight. If the pin is bent, this will affect the signal reception. Use a pair of needle nose pliers to straighten the pin.
Step 3
Use a converter box if your television is an analog set. A converter box converts digital signals into analog.
Step 4
Press the "Video" button on your remote control until the image returns to "TV." Having the picture on the "Video" setting is not going to display the content from the TV tuner.