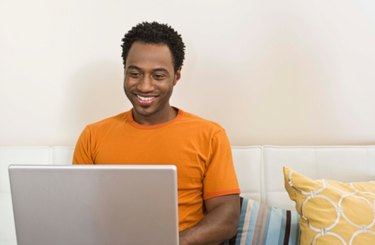 Sony VAIO Care, an application pre-installed on most Sony laptops, is designed to automatically check for computer updates and to assist you with troubleshooting and maintenance. The application is configured to start as soon as the computer powers on. Although Sony VAIO Care is helpful, it is not necessary for it to launch automatically, as having too many programs launch at startup can cause your computer to run slowly. You can disable VAIO Care so it does not run at startup.
Step 1
Click on "Start," then click "All Programs." Click on the "Accessories" folder.
Step 2
Click on the "System Tools" folder and click "Task Scheduler." Type your Administrator password, if asked for one, and click "Continue." The Task Scheduler window appears.
Step 3
Click on "Task Scheduler Library" in the left pane. Click on "VAIO Care."
Step 4
Click "Disable" under the "Actions" heading on the right side of the window. Close the window. When you next start the computer, VAIO Care will not automatically run.