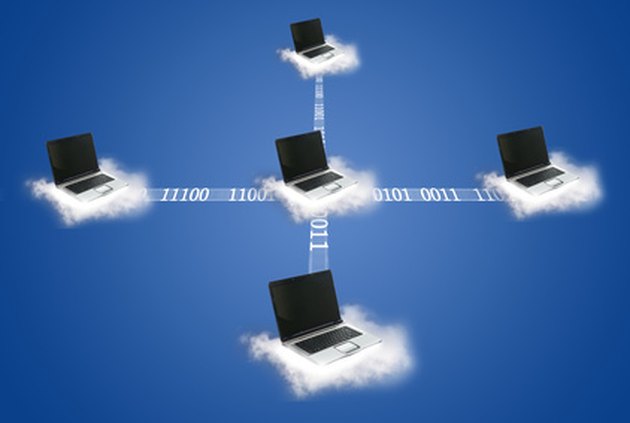 Microsoft Windows 2000 provides a couple of different built-in methods for controlling inbound network traffic. Many of these methods run as a process or executable under the credentials of a user account (a "user mode" process). TCP/IP filtering, commonly referred to as the "Windows 2000 firewall," is built in to the lower-level functions of the operating system (a "kernel mode" process). As a kernel-mode process, TCP/IP filtering works regardless of the user logged into the system. However, you cannot easily determine what traffic is being filtered and you may wish to disable the functionality altogether.
Step 1
Log in to the computer with a user account that is a member of the local "Administrators" group.
Step 2
Left-click on "Start," "Settings" and "Control Panel," and then double-click "Network and Dial-up Connections."
Step 3
Right-click the network interface where you wish to disable the firewall (typically your Local Area Connection), and then left-click "Properties."
Step 4
In the "Components checked are used by this connection" box, left-click "Internet Protocol (TCP/IP)" and then left-click the "Properties" button.
Step 5
In the "Internet Protocol (TCP/IP) Properties" dialogue box, left-click on the "Advanced" button.
Step 6
Left-click the "Options" tab.
Step 7
Left-click on "TCP/IP filtering," and then left-click the "Properties" button.
Step 8
De-select the "Enable TCP/IP Filtering (All adapters)" check box, and then click "OK" on the "TCP/IP Filtering Properties" box.
Step 9
Click "OK" or "Close" on all the Network Properties windows you've just opened. TCP/IP filtering is now disabled.
Tip
If you wish to keep the firewall enabled, simply configure the TCP/IP ports that should be allowed through the firewall (see Resources).
Warning
If you disable the Windows 2000 firewall (TCP/IP filtering), your computer will not filter any inbound TCP/IP traffic, leaving you potentially vulnerable to viruses and malicious network traffic.
Support for Microsoft Windows 2000 ends on July 13, 2010. After that time, you cannot get support from Microsoft. It is recommended that you update your computer to a newer operating system to maintain supportability.