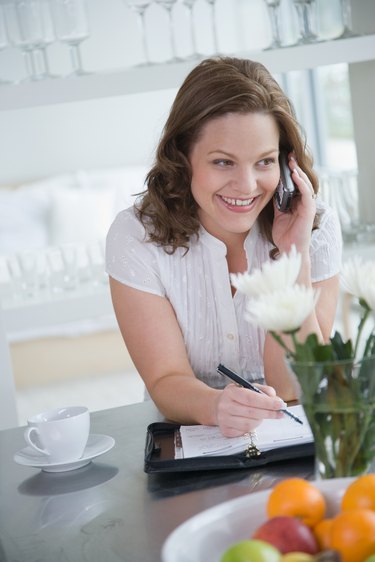 Yahoo! Notepad is a feature of Yahoo! email accounts. Like other note-taking applications such as Stickies or EverNote, it allows you to type out quick blurbs of text, whether you're writing a grocery list or jotting down an idea. Accessing the Yahoo! Notepad on your iPhone is easiest through Safari, the iPhone's Internet-browsing app. From Safari, you can access Notepad just as you would on your computer.
Step 1
Tap the Safari icon on the iPhone's home screen.
Step 2
Tap the URL bar. Tap the circle with the "X" at the end of the URL bar to erase the text.
Step 3
Type "notepad.yahoo.com." Tap "Go."
Step 4
Sign in to your Yahoo! account if you aren't already logged in. Your Yahoo! Notepad appears.