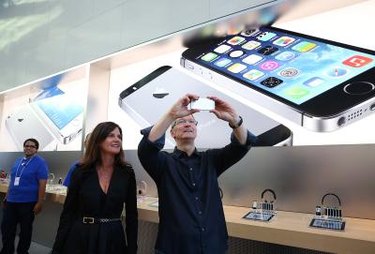 The iPhone Mail client does not provide an option for signing out of Yahoo Mail from the iOS app. To log out of Yahoo Mail on the iPhone, you must remove the Yahoo email account from the device. Deleting the account from the device only removes the account settings on the iPhone and does not affect your actual email account settings. You can always re-configure your Yahoo account in just a few minutes if you want to use it again on the device.
Step 1
Tap the "Settings" icon in the iPhone home screen to open the Settings app.
Step 2
Tap the "Mail, Contacts, Calendars" tab to open your list of accounts.
Step 3
Tap the Yahoo account to remove. The Yahoo account details screen opens.
Step 4
Tap the "Delete Account" button in the details screen. A confirmation dialog box displays.
Step 5
Tap "Delete Account" to confirm. The Yahoo Mail account is removed from the phone and the device is logged out of Yahoo.