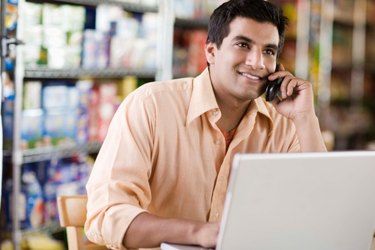 Unfortunately, it is likely that your computer will encounter some form of system error, malware function or hard-drive crash that causes the operating system to become unstable. To help computer users resolve these issues, HP includes the HP Recovery Manager in each Compaq Presario. Use the Recovery Manager to recover your system without the need for any additional software CDs, technical support or repair service. The recovery process should only be used as a last step in troubleshooting your computer, as all personal data files will be erased during the recovery.
Step 1
Close any programs running on your computer and remove any unnecessary hardware devices that are connected to the computer.
Step 2
Restart the computer. Press the "F11" key once your computer begins to start up again and before the Windows logo appears. The HP Recovery Manager will automatically launch.
Step 3
Click the "System Recovery" option and click "Next." Select "No" in the Microsoft restore window that opens and click "Next."
Step 4
Select the "Backup Your Files First" option and connect an external hard drive or insert a blank DVD or CD to store the backup files. Follow the instructions in the wizard to select the files you want to save.
Step 5
Click "Next" to begin the restore process. The Recovery Manager will reformat the hard drives and recover the system to a functional operating condition.