Adobe Flash provides a convenient format to present multimedia on the Web, whether it be pure animation or interactive content. Most of the Flash files encountered online are embedded; they simply load as part of a site and display along with the rest of the page's contents. When your browser loads an embedded Flash file for viewing, it makes a log of the file. Saving the file to a hard drive is a simple matter of locating it in the browser's page information window. The process changes slightly depending on which Web browser you use. Flash files use the SWF file extension.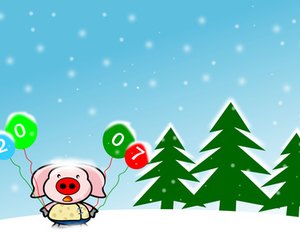 Internet Explorer
Step
Open Internet Explorer and navigate to a page with an embedded Flash file.
Step
Allow the Flash object to load completely, then click "Tools" and select "Internet Options."
Step
In the Browsing History section, click "Settings," then "View Files."
Step
Sort the list according to the "Type" column and scroll down to view any SWF files. Right-click on the desired file and select "Copy," then paste the file into another location on your hard drive, or click and drag the file to another storage location.
Mozilla Firefox
Step
Open Mozilla Firefox and navigate to the URL with the embedded Flash file you wish to save.
Step
Click on the "Tools" menu and choose "Page Info."
Step
Click the "Media" tab and highlight the SWF file you wish to save. Click "Save As" and choose a location on your hard drive.
Google Chrome
Step
Open Google Chrome and navigate to the Web page containing the Flash file you wish to save.
Step
Press "Ctrl" + "U" to open the page source in a new tab.
Step
Press "Ctrl" + "F" to bring up the Find dialogue box and type "SWF" to find instances of the file type on the page. Click "Next" until you locate the correct file. The file will display as a hyperlink in "file_name.swf" format.
Step
Right-click on the link for the file and select "Save Link As." Select a location on your hard drive and click "Save."