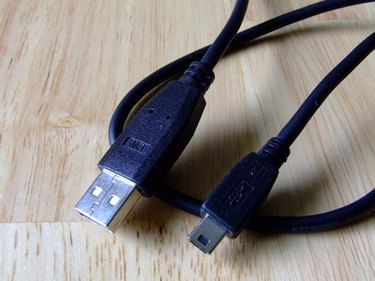 Olympus has a wide range of different digital voice recorders, all of which record directly onto an internal flash drive. This allows you to record content on the go, without changing tapes. With the provided USB attachment, you can export the recording directly onto a computer. Saving the recorded files onto your computer and consequently erasing the files from the Olympus flash drive allows you to record more content and gives you the ability to categorize your recorded information.
Step 1
Plug the USB cable into the USB port on the side of the Olympus digital voice recorder.
Step 2
Insert the opposite end of the cable into a USB port on the computer system.
Step 3
Power on the Olympus digital voice recorder. The computer states it has detected a new, removable device.
Step 4
Navigate to the "Start" menu, then select "(My) Computer," then double-click the removable device icon. A window displays a list of available voice recordings.
Step 5
Click-and-drag the files from the open window onto the computer. The files are subsequently pasted to the computer from your Olympus digital voice recorder.