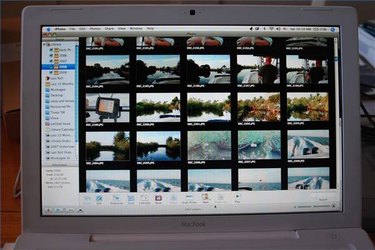 Mac computers come with iPhoto, which in addition to providing a great way to view your images, also allows you to edit and share your pictures. The first step is to get the photographs into the computer. Mac computers are user friendly and importing pictures is a simple task. Although there are other ways to import your pictures, the easiest way is to use iPhoto.
Step 1
Hook up the USB download cable that came with the camera. Turn on the computer. Open iPhoto and plug the USB cable into one of the Mac's USB ports. Turn on the camera.
Step 2
After a short period, iPhoto will open a dialog box with the camera's name. Type in the name of the roll of film, and if desired, a short description of that particular roll of film. Click the "Import" button and the pictures will begin to download to your Mac.
Step 3
Wait until all the pictures have been imported to the computer. Upon completion, find the "Source" portion of iPhoto and click on the "Eject" button. Turn the camera off and unplug the USB cable.
Step 4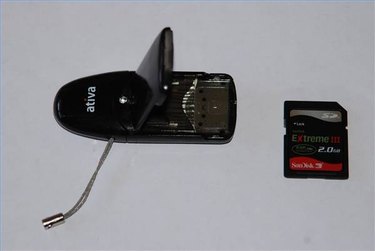 Locate the new pictures in the "Source" section under "Last Roll" or by the film roll name in the "Library" section. Many Mac computers do not have media slots where the camera's memory card could be inserted. Continue to Step 5 if you do not have the USB cable for camera.
Step 5
Ensure that the camera is turned off and remove the SD memory card. Open the flip top on the SD/USB flash drive and insert the SD card. Close the flip top and insert the flash drive into the Mac's USB port. Proceed as described in Step 2 and when download is complete, eject the flash drive and reinstall in the camera.
Things You'll Need
Camera

USB download cable

Mac computer

SD/USB flash drive