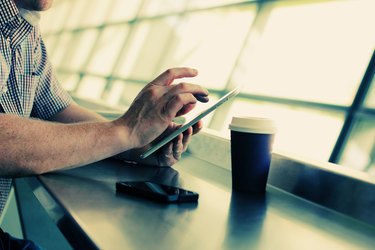 Facebook offers several support options if you have an issue with your Facebook account. You can search the Facebook Help Center and find a wide variety of answers to solve your problem. If you do not find a solution, Facebook allows you to complete a form and email a question or complaint. Because Facebook has multiple departments that deal with website issues, locating the correct department is essential if you want a reliable solution to your problem.
Step 1
Log in to your Facebook account. Click "Account" from the top-left corner of your homepage. A drop-down list appears.
Step 2
Click "Help Center." Type a question pertaining to your problem in the "Enter a Keyword or Question" field.
Step 3
Browse the results to find an answer to your problem. If you cannot find a solution, type "Contact Facebook" in the "Search" field at the top of the page. A list of contact options appears.
Step 4
Click the question that best suits your problem. Read the information regarding your question, then click the "Contact" or "Here" link.
Step 5
Complete the form and click "Submit." Facebook will investigate your problem and contact you at the email address that you provided in the contact form.