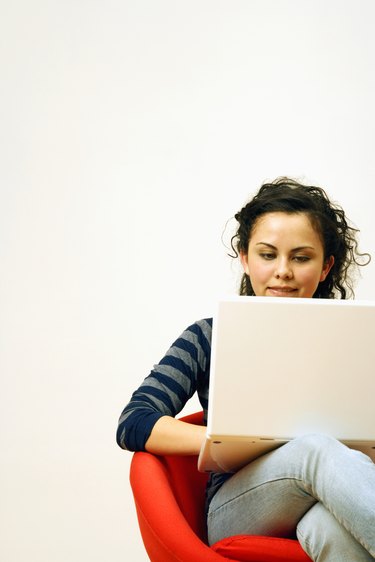 The GoodReader app is available for the iPhone, iPad and iPod Touch through the App Store. While there is not a version available for Mac OS X computers, you can enable the GoodReader iOS app on your Mac computer via Wi-Fi. This gives you the ability to add and organize e-books from your computer directly into the GoodReader app.
Step 1
Ensure that your iPhone, iPad or iPod Touch is on the same Wi-Fi network as your Mac computer. Launch the GoodReader app on your iOS device and select the "Wi-Fi File Transfer" option.
Step 2
Launch Finder on the Mac computer. Select the "Go" option from the Finder's toolbar and select the "Connect to Server" option.
Step 3
Enter the IP address of your iPhone, iPad or iPod Touch in the "Server Address" field. You will find the IP address displayed on the mobile device within the GoodReader application.
Step 4
Click the "Connect" button to enable the GoodReader application on the Mac. The GoodReader's network folder opens, called eBooks. Drag any files you want to read on the app into this folder from the Mac's finder.
Step 5
Copy, move, rename or delete files and subfolders in the GoodReader's network folder, just as you would with any folder on your Mac.
Step 6
Click the "Eject" button beside the iOS device in the Devices section of the left Finder menu. This is listed by the IP address you entered to connect to the GoodReader app.