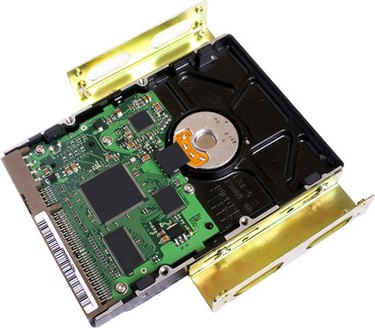 When a hard drive is locked it may prevent software from having direct disk access to the drive. Sometimes it's easier to just erase the locked drive then try to unlock it. In order to completely erase a locked hard drive, you will need a piece of software included in the "The Ultimate Boot CD" called "Derek's Boot Nuke." The software is completely free to download and use.
Step 1
Download the ISO version of The Ultimate Boot CD (See "Resources" for download link).
Step 2
Use a free ISO program such as "Power ISO" or "Magic ISO Maker" to burn the ISO file to a CD.
Step 3
Insert the CD and restart your computer.
Step 4
Press "Enter" to boot The Ultimate Boot CD.
Step 5
Select "Hard Disk Tools," then "Wiping Options" then "Derek's Boot Nuke."
Step 6
Select the hard drive you wish to erase by using the space bar. Press "F10" to begin erasing the hard drive.