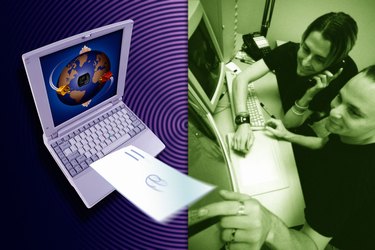 Most of the time, hidden email addresses are hidden for a reason. Depending on the type of address being hidden, it might be possible to find it using a simple email. You will need to be proactive and contact others to find hidden email addresses, because these hidden emails are actually "blind copied" (Bcc), which means they have been hidden on purpose.
Find Emails on BCC lists
Step 1
Email the person who sent you the message that used blind copied email addresses on it.
Step 2
Ask them to provide you with the email addresses, and tell them why you would like it.
Step 3
Wait for them to send you the email addresses if they decide they are going to.
Step 1
Find hidden email addresses on company sites that might not give out email addresses by doing some detective work.
Step 3
Find the first and last names of the person you are trying to contact.