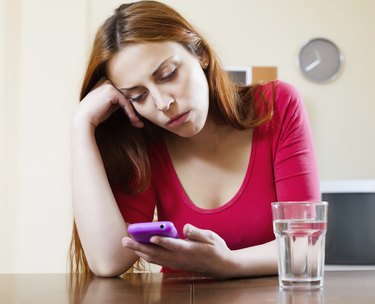 The email harvesting software used by spammers scrapes addresses posted on the Internet, particularly on classified ad sites such as Craigslist. Craigslist protects users from spam in several ways -- from providing anonymous posting options for users to taking legal action against perpetual spammers and those who use email harvesting programs. To stop spam emails, protect your email and account and report all spam messages to Craigslist.
Step 1
Anonymize your email address. Fill in the "Reply To" field with a contact address. Underneath the field, click the radio button in front of "Anonymize." Ad readers reply to a randomly generated email address that forwards messages to your real inbox. Spam may still appear, but the sender never knows your actual email address so long as you don't respond.
Step 2
Mask your email address. For example, list a contact address of "Joedoe at yourdomain dot com." Readers easily interpret the code but scraping software won't recognize it as an email address.
Step 3
Delete old posts as soon as the ad is no longer valid. Reducing your visibility on Craigslist can help reduce unwanted response and spam emails.
Step 4
Forward suspicious or persistent email to the dedicated Craigslist spam email address (see link in Resources). Craigslist staff may intervene or alert other users to the threat.
Tip
Craigslist accepts ads without email addresses. However, one form of contact, such as a phone number, must appear. While spam email frustrates users, a system-generated address remains safer than posting a personal phone number.
Activate the junk mail filters or spam protection feature on your email software or online service. All the major email providers offer anti-spam tools that you can use to keep your email inbox clear of unwanted messages.