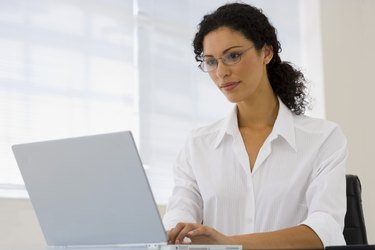 A firewall is a piece of software or hardware that sits between a private network and a public network. As the name suggests, a firewall acts as a wall to keep worms, viruses and hackers from accessing your computer. Many operating systems, including Windows and Mac, come with a built-in firewall. A firewall can also be purchased from a third-party software company or even built yourself. Finding your firewall will depend on what type of firewall you have.
Windows Vista or Windows XP Service Pack 2
Step 1
Click "Start," then "Control Panel."
Step 3
Click "Windows Firewall."
Windows XP
Step 1
Click "Start," then "Control Panel."
Step 2
Click "Network and Internet Connections," then "Network Connections."
Step 3
Click the icon of the connection you wish to protect, such as Dial-Up or LAN or High Speed Internet.
Step 4
On the left, under "Network Tasks," click "Change settings of this connection"
Step 5
Select "Internet Connection Firewall."
Mac Operating System
Step 1
Click the Apple icon, then "System Preferences."
Step 2
Select "View," then "Sharing," then "Firewall."
Step 3
Select "Security" if you have Mac OS X 10.5 (Leopard), then click the "Firewall" tab.
Third Party Software
Step 1
Click "Start," then click "All Programs."
Step 2
Search for the firewall program. Some common brand names of third-party firewall programs include McAfee, Symantec and Tiny Personal Firewall.
Step 3
Find the third party software program also by selecting the program icon in the bottom right-hand corner of your computer screen.