A firewall is a piece of software or hardware that sits between a private network and a public network. As the name suggests, a firewall acts as a wall to keep worms, viruses and hackers from accessing your computer. Many operating systems, including Windows and Mac, come with a built-in firewall. A firewall can also be purchased from a third-party software company or even built yourself. Finding your firewall will depend on what type of firewall you have.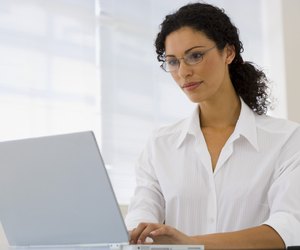 credit: Jupiterimages/Pixland/Getty Images
Windows Vista or Windows XP Service Pack 2
Step
Click "Start," then "Control Panel."
Step
Click "Security Center."
Step
Click "Windows Firewall."
Windows XP
Step
Click "Start," then "Control Panel."
Step
Click "Network and Internet Connections," then "Network Connections."
Step
Click the icon of the connection you wish to protect, such as Dial-Up or LAN or High Speed Internet.
Step
On the left, under "Network Tasks," click "Change settings of this connection"
Step
Select "Internet Connection Firewall."
Mac Operating System
Step
Click the Apple icon, then "System Preferences."
Step
Select "View," then "Sharing," then "Firewall."
Step
Select "Security" if you have Mac OS X 10.5 (Leopard), then click the "Firewall" tab.
Third Party Software
Step
Click "Start," then click "All Programs."
Step
Search for the firewall program. Some common brand names of third-party firewall programs include McAfee, Symantec and Tiny Personal Firewall.
Step
Find the third party software program also by selecting the program icon in the bottom right-hand corner of your computer screen.