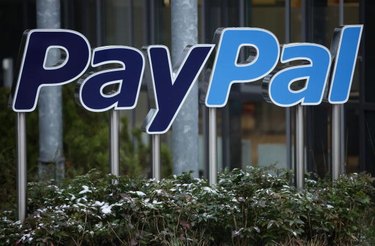 PayPal is an easy to way to make payments online without having to share financial information. In addition to making online purchases, it can also be used to send or receive money. If you are conducting a financial transaction with someone, you might on occasion be asked for your PayPal account number to complete the transaction. However, PayPal does not identify its accounts with numbers, but instead uses your account's primary email address in place of a number. You can identify the primary email address in your user profile.
Step 1
Log into your PayPal account.
Step 2
Hover your mouse over the "Profile" link. A drop-down menu will appear.
Step 3
Click on "Add or Edit Email."
Step 4
Look to the right of the email addresses in the column that says "Status." This will tell you which email address is the "Primary" address. Use this any time you are asked for a PayPal account number.