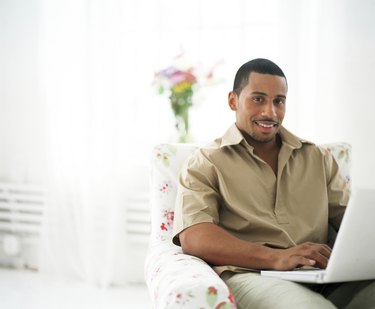 If you have lost old emails on your computer, there are a few ways that you can work toward finding them again. The process to follow isn't difficult, but even with this process, there is a good chance that you might not find the emails that you are looking for. Depending on what type of email they were, and where the email server is located, they could be lost forever if you didn't save them. Follow this process anyway, for the best chance of finding your old emails.
Within Email Itself
Step 1
Check to see if your email has a search feature. Some web-based emails, like Gmail, have search bars where you can input words, email addresses, or names. These will search through all of your messages until they find ones that fit your description. This works for old messages that you have left in your email. Some programs, like Outlook, will have also saved a copy on your computer, and this function will find them.
Step 2
Type a key word or phrase into the search bar that has to do with the message you are looking for and click "search".
Step 3
Look through the results.
Computer-Based Emails
Step 1
Find messages that you have received using a computer-based email program. These programs, like Outlook, are email accounts that you can only access while you are at your specific computer. These are not web-based email. Do this by going to the Start Menu on your computer and clicking "find".
Step 2
Open up the "find" menu on your desktop.
Step 3
Type in a search term that has to do with the emails you are specifically looking for.
Step 4
Click the option to scan the hard drive, or disk C on your computer. Wait for the search feature to scan your computer. This could take several minutes, but it will alert you when it is done.
Step 5
Search through the results to see if you have found the messages you are looking for.
Only Web-Based Email
Step 1
Search for old messages in your web-based emails, like Hotmail and Yahoo by looking back through your inbox, sent folder and saved messages.
Step 2
Use the search feature, if one exists.
Step 3
Understand that if you use only web-based email, email you can check from anywhere, and you did not save a hard copy on your computer's desktop, you will not be able to find your email on your computer.
Step 4
Search using the Find function if you know that you saved a copy on your computer.