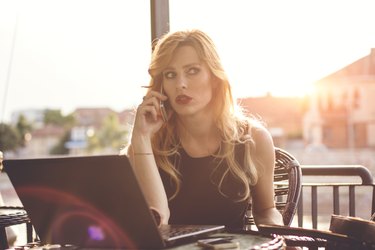 Maybe you are a landlord or have a question about a future employee's criminal record. It's easier to find out than you might think. A person's criminal background is a public record, meaning anyone can have access to the information. Today, courts across the country are making it easier to track this information down through on-line searches. With a few basic pieces of information, like a name and birth date, you can track down a person's criminal history with only a few key strokes.
Step 1
Have some basic information about a person ready for the criminal records check. The first and last name are most important, but a middle initial or name is helpful. Also, a date of birth is important to make sure the records you find pertain to the person you want. You'll find that with common names the middle initial and date of birth will help weed out the wrong people.
Step 2
Begin the search. Felony records are contained in the counties or townships in each state's court system. At a minimum, you'll want to check the county or township where the person lives and surrounding counties or townships. The National Center for State Courts maintains a website that has links to state court systems across the country.
Step 3
Go to the chosen state court system and follow the directions for the search. Washington state, for example, lets you check a name in each county for a variety of legal areas, including criminal and civil cases.
Step 4
If the person you are checking on does have a felony conviction or is facing felony charges, the search will most likely give you some basic information like the case number, date of conviction and whether the case remains open or closed. If you want to view the case file, most court systems require you to visit the county courthouse where the case was adjudicated. Few state court systems give you on-line access to files.