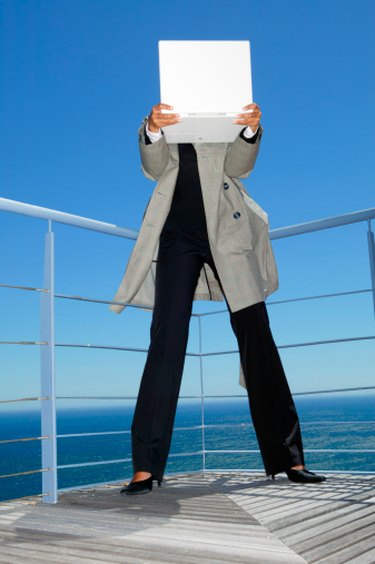 With the release of iPhoto '08, Apple changed the way it stores image files on your Mac's hard drive. Instead of organizing your pictures into separate visible folders, iPhoto hides your picture files by default and stores them in a single unit. If you want to find your hidden pictures so that you can manually copy or edit them, you will need to use the "View Package Contents" command.
Step 1
Close the iPhoto application if it is currently open or running.
Step 2
Click on the "Finder" icon in your Dock to open a new window.
Step 3
Navigate to the "Pictures" tab on the left side of the Finder window.
Step 4
Locate the icon labeled "iPhoto Library" and click on it to highlight it. This is the package that contains all of your individual hidden picture files.
Step 5
Right-click on the "iPhoto Library" icon and select "Show Package Contents" from the contextual menu. A new Finder window will open that displays the hidden contents of your picture library. All pictures you have imported through iPhoto can be found in the "Originals" folder.