Microsoft Publisher is an efficient, user-friendly application that allows you to create high-quality publications such as brochures, greeting cards and certificates that you can print yourself or send to a professional printer. You can incorporate pictures into your publications, such as digital images on your computer or clip art graphics from the Microsoft gallery. If you need your pictures to all be one size, you can accomplish this by changing just a few settings.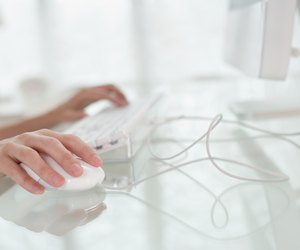 credit: Jupiterimages/Photos.com/Getty Images
Step
Select all of the pictures in the Publisher publication. Press and hold the "Ctrl" key on the keyboard while clicking on each image.
Step
Right-click any of the selected pictures. Select "Format Picture" from the contextual menu. The "Format Picture" dialog box will open.
Step
Go to the "Size" tab of the dialog box.
Step
Clear both the "Lock Aspect Ratio" check box and the "Relative to Original Picture Size" check box.
Step
Enter the height and width you want the pictures to be changed to in the boxes under "Size and Rotate." Click "OK."