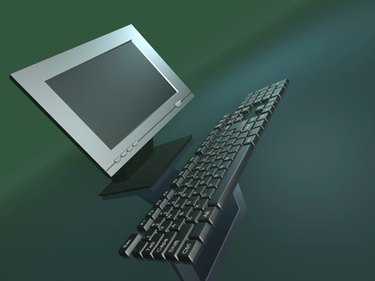 Included on some Windows 7 installations, Windows Live Photo Gallery is a free software add-on for Windows 7, Windows Vista and Windows XP with Service Pack 2 or later. Windows XP users do not have access to the slide show feature in Windows Live Photo Gallery but otherwise enjoy the same functionality of the product. Scanning pictures, especially older ones, can help you preserve, enhance and share personal history with other family members and with friends. By resizing the photos, you can create images with smaller file sizes, which makes them easier to email or to upload.
Step 1
Click on "Start." Type "photo" (without quotes) in the "Search" field. Click on "Windows Live Photo Gallery." Click on "Start," "All Programs" and "Windows Live Photo Gallery if you're using Windows XP. Download and install Windows Live Photo Gallery if your computer does not currently have it installed.
Step 2
Click on "File," then "Include a folder in the gallery." Navigate to and select the folder that contains your scanned photographs. Click "OK."
Step 3
Select the folder you just added in the left column under the "Pictures" header.
Step 4
Hold down the "Ctrl" button and click on each scanned picture you wish to resize. Hold down "Shift" and click to select multiple contiguous pictures, or click and drag to highlight multiple items.
Step 5
Click on "File," then "Resize." Select one of the presets from the drop-down menu ("Smaller," "Small," "Medium" and "Large"), or click on "Custom" to specify a maximum image size. Click "Browse" to specify a different folder in which to save the resized pictures. Click on "Save and resize."