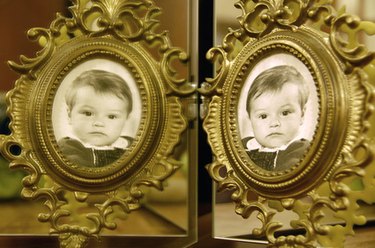 You've taken some amazing photos, but looking at them on the computer, camera or phone just isn't enough. You want something you can hold, but you don't need a large image. The ink and paper is expensive, or maybe you took the picture with your phone and it'd come out blurry if you made it too large. Here's what to do if you want a small print.
Selecting Your Photo
Step 1
Connect your digital camera using a USB cable or insert the CD with the pictures.
Step 2
Your photo software should immediately open. If not, open the program on your computer and click "Import" from the File tab.
Step 3
Select the photos by clicking on each one you wish to print.
Printing
Step 1
Select "Print" from the File tab.
Step 2
Select the size you want to print. If the size you want is not listed, choose the "Custom" option. Type in the size you desire.
Step 3
Turn your printer on and insert photo paper. Because you want a small image, you can use smaller photo paper.
Step 4
Select "Print and Preview" to see whether the image is how you want it to come out, then select "Print."
Step 5
Cut out each image with scissors.