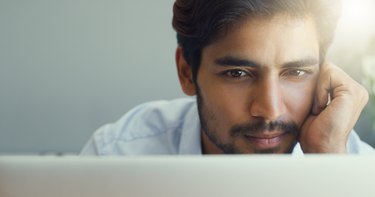 There isn't a comprehensive directory that maps cellphone numbers to addresses, so it isn't always possible to find an address by phone number if you're dealing with a cellphone number. Still, you can use various reverse address lookup tools online to try to match a telephone number to an address. You can also search popular social media services to try to find a listing with a cell number and an address.
Reverse Phone Lookup Tools
With a traditional telephone directory, you look up someone by name and see their phone number and, often, a home or business address. A reverse telephone directory does the opposite; you search for a phone number and area code to find out who owns it and, often, where they live or work.
Services offering reverse phone lookup tools online include WhitePages and AnyWho. Other sites, such as WhoCalledUs, offer a crowdsourced directory of who's making calls from different numbers. Those sites are more focused on warning people about commercial and fraudulent calls.
No directory is comprehensive, particularly when it comes to cellphone numbers, so you may come across numbers that aren't on any reverse directory site.
Search Engines
You can sometimes have good luck finding a name and address for a phone number by typing it into a search engine such as Google or Bing. If someone uses a phone number for a business, on an online resume or a personal website, search engines can pick up that listing and make it available when you search. Public records available online may also include names, addresses and cellphone numbers.
You may want to search for variations of a number, such as searching with and without an area code or with different types of formatting. Not all numbers can be found on search engines, of course, and some online listings that you find may be out of date, so the results aren't always reliable.
Using Social Media
Some people include their phone numbers in their social media profiles or permit others to search for them directly on social media or by uploading their contact lists to certain social sites. People can also choose to list their home or business addresses or other contact information such as email addresses on their social profiles.
If you have someone's phone number, a search of various social media platforms may match up with corresponding profile information. Not all social sites allow searches by phone number. Facebook recently restricted the ability to do such searches.