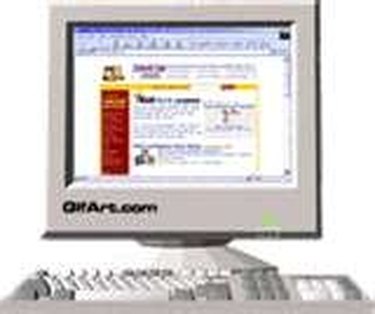 How to find your files on your computer? At some point you may need to look up a file that is saved to your computer. You may also need to look for recent download files. This article will show the beginners how to look up their files on their computer. You can find your downloaded files with these steps as well. These "how to" steps are for people who own a PC computer.
Step 1
Turn your computer on. Click on your start button. The Computer start button is usually at the bottom left of your computer screen. A list of options should appear when you click on your start button.
Step 2
Go to My Computer. This will have a picture of computer on it. Click on it. You will now be transferred to your computer file screen. It will say, "Files Stored on This Computer." It will have manila file folders displayed at the top of the screen. These are document folders that have your files in them. There should be at least two folders that say, "Shared documents" and "Your documents". Instead of "your", your name will be there. For an example: My document folder says, "Tammy's documents."
Step 3
Click on the document folder that has your name on it. This folder should now open up and display all of your computer files. In the shared documents, you will find shared files. Shared file folders have files such as: Games, sample photos, shared music and picture files.