When trying to connect to the Internet from your laptop computer, you may receive an error concerning improper DNS settings. DNS stands for Domain Name System, which handles how computers connect to IP addresses and websites. In order to fix a DNS problem, you need to modify your network adapter's settings so that it connects to the correct DNS servers automatically.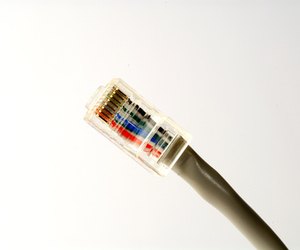 Step
Log on to your laptop with an account that has administrative privileges. Only administrators can modify DNS settings.
Step
Open the Start menu and click on the "Control Panel" icon.
Step
Double-click on the "Network Connections" icon to view a list of the available network adapters on your computer.
Step
Right-click on the network adapter you want to use to connect to the Internet and select "Properties."
Step
Go to the "General" tab at the top of the properties window.
Step
Highlight the entry labeled "Internet Protocol (TCP/IP)" from the list of services and click on the "Properties" button.
Step
Click on the radio button next to "Obtain DNS server address automatically" and press "OK" to save the settings. The Windows operating system will now automatically find the proper DNS settings, which will allow you to connect to the Internet.