Some Philips flat-screen TVs have exhibited strange behavior by turning themselves on or off at random or after certain intervals. The reason why is not so mysterious. Unlike TVs that have very basic operations, Philips flat-screen TVs require a software program to provide a modern user interface. Like computer software, TV software can malfunction and do bizarre things. When Phillips becomes aware of software bugs, it releases new software versions that you can download and install. So if your Philips TV seems to have a mind of its own, check for updates before having it repaired.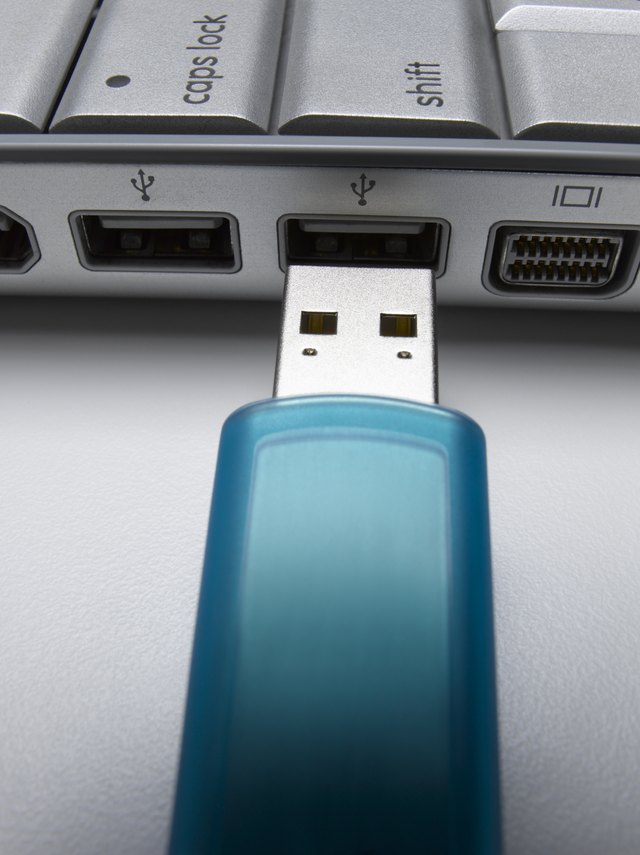 credit: Jeffrey Hamilton/Digital Vision/Getty Images
Step
Check the current software version on your TV. It is displayed in the "Home Menu," also known as the "Menu." Scroll through options and look for "Current Software Info." Depending on what model you have, it is located in "Installation," "Setup" or "Features." Refer to information about software upgrades in your user manual for instructions specific to your product.
Step
Compare your current software version with the latest available from Philips. To find versions available for your model, navigate to the "Software and Drivers" Web page at the Philips website and enter your product number. If you don't know the number, find it on the box, the user guide or on the actual TV.
Step
Download the latest version of the software if you do not currently have it. Click the software update link for your product at the Phillips website and accept the license agreement. Then save it as a ZIP file to your USB memory stick. It should have at least 256 MB of available space. Refer to your user manual for any further instructions specific to your model.
Step
Install the software on your TV. Turn on the TV and insert the portable memory stick into the USB port. Wait until the updates finishe before removing the USB stick, and don't turn your TV off while it is updating.