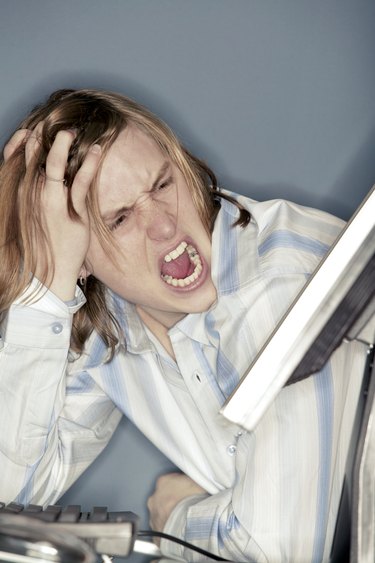 One of the most challenging obstacles for any computer owner is dealing with a slow computer. A slow-running computer can be caused by a number of things, including lack of hard disk space, overheating and missing drivers. Regardless of the reason behind your slow computer, you can take steps to speed it up.
Step 1
Restart your computer. Letting your computer run 24/7 can actually slow it down in the long run.
Step 2
Verify that your operating system is updated. Click "Start" and type "Update" into the search box. Click "Windows Update" in the results. Click "Check for updates" on the left side of the screen. Click "Install updates" if the software finds any that your computer needs.
Step 3
Verify that your antivirus program is updated. Scan of your computer using your antivirus software program. A slow-running computer may be caused by a virus running in the background. Remove any detected computer viruses according to your computer software instructions.
Step 4
Delete unused software programs and files. Press the "Windows" key and "E" on your keyboard to open Windows Explorer. Navigate through the files on your computer and delete those you don't need. Ensure that you have backup copies of your computer programs and files in case you need them at a later date.
Step 5
Clear your browsing history. Temporary files, websites, passwords and other information can be stored on your hard drive, using extra space and resulting in a slow-running computer. To clear the Internet history, click "Tools" and "Clear Recent History" in Firefox. Click "Tools" and "Delete browsing history" in Internet Explorer.
Step 6
Verify that your slow-running computer is not the result of newly installed software or hardware. If you can associate the slowdown with a newly installed component, verify the compatibility of what was installed. Try removing the new program or hardware to see if your computer runs faster.
Step 7
Clean up your hard drive using the Disk Defragmenter. Close all programs and then click "Start," "All Programs," "Accessories," "System Tools" and then "Disk Defragmenter."