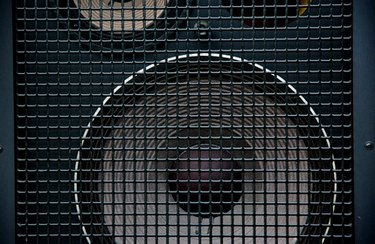 If you notice problems with a speaker, there's no need to call a service technician right away. If you have a speaker with no sound, you may be able to fix the problem yourself with the right speaker troubleshooting tips. Speaker repair is expensive if you have someone else do it for you. Instead, save that money, check the most common speaker problems and see if you can make the repair on your own.
Step 1
Check the speaker connections. Examine the wires on the back of your speaker and make sure your speakers are plugged into the proper location. If any of these connections are loose, plug them back in to secure the connection. A loose connection could be the reason you have a speaker with no sound.
Step 2
Press the "Volume Up" button on the remote control that operates your audio receiver. If the receiver is on "Mute," it will not allow sound to travel to your speakers. Turning up the "Volume" automatically takes the receiver off "Mute," so you can check to see if this is the problem.
Step 3
Make sure your receiver is set to the appropriate input. If you want to play a CD, make sure your audio system is set to "CD." Accidentally leaving the setting on "Radio" or anything besides the intended device you want to use could be the reason you have a speaker with no sound.
Step 4
Unplug headphones plugged into the audio receiver. If you have headphones plugged in, the receiver automatically sends the sound through the headphones instead of through the speakers. Unplugging the headphones will instruct the audio receiver to send the signal through the speakers instead.