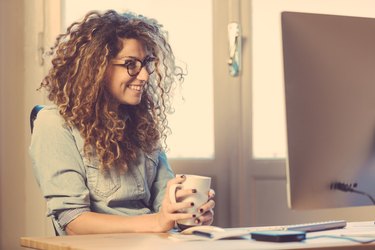 USB ports were brought about in an attempt to standardize how we plug devices into a computer. Computer mice, keyboards, digital cameras, and many other electronic devices now utilize an USB port connection. A port that is not functioning as expected can be mission critical, or an infuriating annoyance at the least. A port that continuously turns off and on may not be broken, this maybe a "Power Management" feature of the device. USB ports can hibernate just as a computer or laptop do. If it's dozing off is not in your best interest, you can disable this feature.
Step 1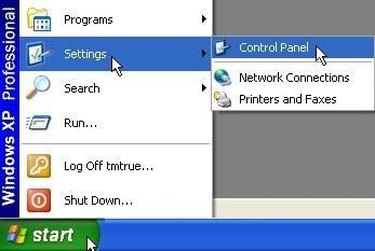 Open "Start Menu", select "Settings", then menu item "Control Panel."
Step 2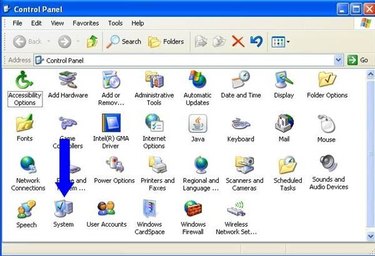 In "Control Panel" window click open the "System" icon.
Step 3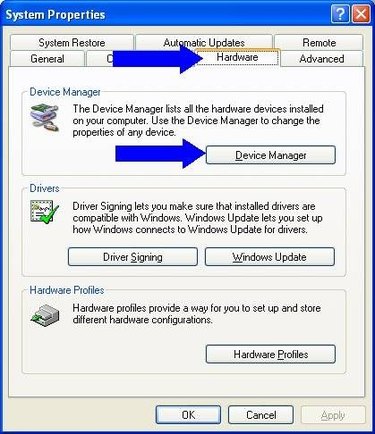 When the "System Properties" box opens, select the "Hardware" tab, then click the "Device Manager" button.
Step 4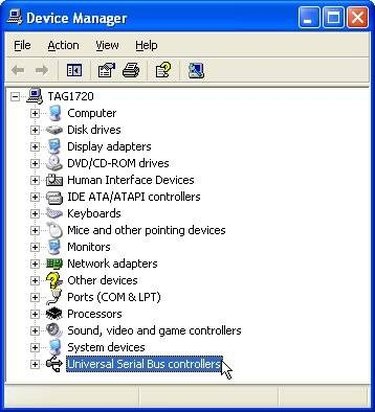 When "Device Manager" opens, click the at "Universal Serial Bus Controllers" to expand it.
Step 5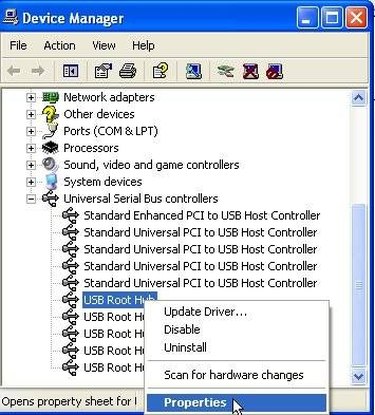 Right-click the first "USB Root Hub" item and select "Properties" from the menu.
Step 6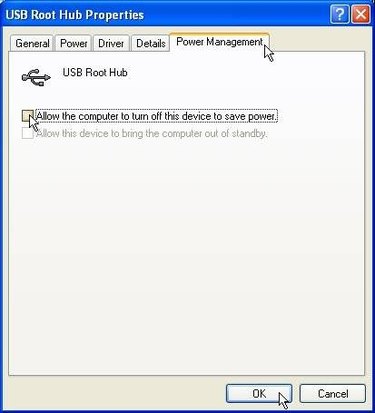 Select the "Power Management" tab. Clear the checkmark from Allow the computer to turn off this device to save power. Click "OK."
Step 7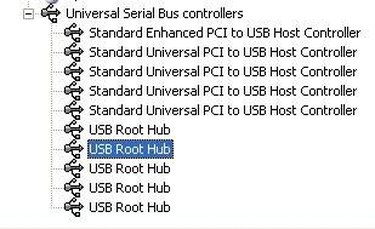 Repeat these steps for all the "USB Root Hubs."