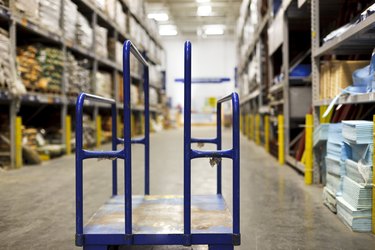 If you have a large purchase that you want to make at Home Depot, a 20-percent-off coupon can help you save money on your purchase. These coupons can be hard to find, but if you look hard enough, you, too, can save 20 percent.
Step 1
Visit your local U.S. Post Office. Ask the postal clerk for a "mover's guide" packet, which is usually available for people who must change their mailing address. Look inside the packet to see if there is a Home Depot coupon for 20 percent off. The coupons alternate between Lowe's and Home Depot coupons.
Step 2
Check on eBay to see if anyone is selling a 20-percent-off coupon for Home Depot. If so, you can bid on it to attempt to purchase it.
Step 3
Ask around to see if anyone in your circle of friends or relatives is an employee at Home Depot or knows a Home Depot employee. If so, ask them if they can get you a 20-percent-off coupon.