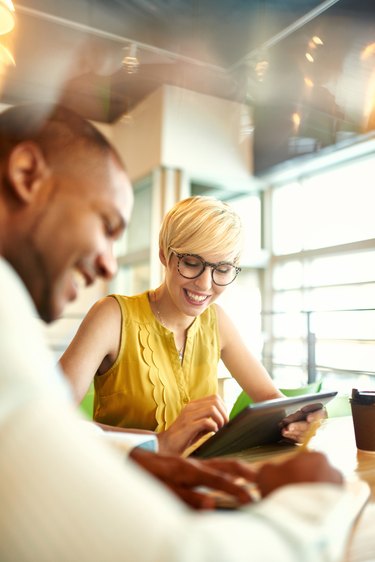 It's almost impossible to make money out of nothing. That is why you need a little money to make money. You must be careful, however, when considering what you want to do spend your money on to make more money. There are companies out there just waiting scam you. Stick to proven methods that have lasted the test of time. The following steps will help you to learn how to use money to make money.
Step 1
Get a hold of a good wholesale company. If you have the right contacts than this task will be easy. If you expect to find a good wholesale company by just doing a simple search you are going to be disappointed. Wholesale companies seem to be a big secret. There is one company, however, that may work for you--Zaken Corporation. So how do you make money. First you buy 100 sunglasses at $.40 a piece for a total of $40. Then you resell them at flea markets, yard sales, or on eBay for $5.00 per piece profiting $460. The key is in picking a product that you know you can sell. If it is spring or almost summer you will have no trouble selling the sunglasses. Electronics are also great sellers.
Step 2
Buy stocks. A great way to use money to make money is to invest it in some stocks. This is a tricky business and you can lose money so it is best to work with someone who is knowledgeable and don't try to go it alone. Do a little research first to understand the basics and get some recommendation for some good brokers. Stock markets yield a much higher profit than just letting your money sit in a savings account.
Step 3
Buy a few bonds. If the stock market scares you there is always the option of bonds. Use your money to purchase bonds. The bonds that get the best interest rates are the one's that last about five years. You wouldn't be able to touch your money until that five-year period was up without paying a penalty, but you will get really good interest and a higher return on your money. If you want to start out with a one-year bond to try it out go ahead. See how much more you make in that year than the same amount of money sitting in a savings account.
Step 4
Become an eBay reseller. Keep in mind that eBay resellers do extremely well because they have researched what is selling and making money. Do a little research yourself and jot down the popular items that having huge bidding wars down to the last minute. One such big hit is Webkinz, stuffed animals that come with an online code. That code gets them a virtual pet. Hunt yard sales, flea markets, thrift stores, and other such places to find Webkinz really cheap. Most Webkinz sell for $10 and up. If you can buy some for $2 to $5, you can make a nice profit. Don't stop at one item though. Get a list of the top 10 selling items on eBay and take the list with you everywhere you go. Note the price sellers are getting for the item and don't purchase any that can't make you a profit.
Step 5
Join an at home business. Most at home businesses require some start-up costs which means you will need money to make money. This is somewhat riskier than putting your money in to stocks, but it can pay big if you are successful. Be sure to thoroughly research the company first being sure to check them out with the Better Business Bureau. Check work at home forums as well to find out what people have experienced with the company. When you find a good company use your money to get started. Follow the business plan and work at it like you would any other job. After a few months you should have made your money back and begun to see a profit.