Adblock Plus is a free downloadable add-on for Internet browsers that helps stop pop-up advertisements as well as other interruptions. Adblock is available for a variety of browsers, but it is not extremely difficult to install or remove from your browser and computer's hard drive. Getting rid of Adblock plus only requires a few minutes and does not require computer programming or coding skills.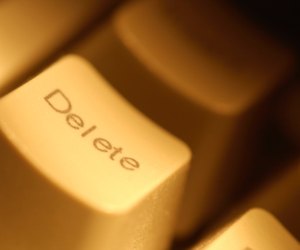 Firefox
Step
Open your Firefox browser, and allow it to load.
Step
Click "Tools," and then click "Add-Ons" from the top toolbar of the browser.
Step
Choose "Extensions" to view your current installed Firefox add-ons.
Step
Scroll and select "Adblock Plus" from the list of Extensions.
Step
Press "Uninstall" and restart your Firefox browser once the uninstall process is complete.
Google Chrome
Step
Launch the Google Chrome browser, and locate and select the wrench icon, to the right of the URL address bar.
Step
Hover over "Tools," and select "Extensions".
Step
Press "Uninstall" next to "Adblock Plus" to remove the extension from Google Chrome.
Safari
Step
Locate "Menu" > "Preferences" once the browser is loaded.
Step
Click on the "Extensions" button.
Step
Scroll and locate "Adblock Plus" and press the "Uninstall" button located next to the extension to remove it entirely.
Internet Explorer
Step
Open Internet Explorer.
Step
Select "Tools," and press "Manage Add-Ons".
Step
Click "All Add-Ons" under "Show" in the window.
Step
Locate and select "Adblock Plus," and select "Disable" once the application is highlighted.
Step
Click "Close" to save the settings of disabling Adblock Plus from Internet Explorer.