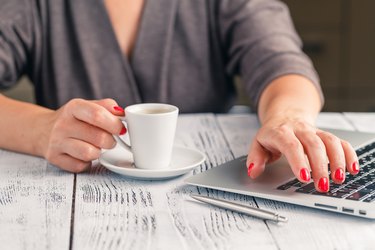 How to Get Rid of Flash Ads. With the advent of pop-up blockers, advertisers have turned more and more to Flash advertising to attract customers to their websites. However, these Flash banners slow down websites and waste bandwidth. Follow these steps to remove these annoying ads from your browser.
Step 1
Download the Firefox browser from the Mozilla website. It boasts a built-in pop-up blocker and a host of other features that make it more desirable than Internet Explorer. And it's free.
Step 2
Start Firefox. Click on the "Tools" menu. Click on "Extensions." A window will open; click on "Get More Extensions." Firefox has a wide range of add-ons. For now, you just want the one that eliminates Flash ads.
Step 3
Locate the search box in the "Get More Extensions" window. Type in "Flashblock." You will be directed to another page.
Step 4
Install "Flashblock" by clicking on "Install Now." You will be asked to confirm installation. Click "Yes." Restart Firefox to activate the extension.
Step 5
Allow webpages with Flash technology by clicking on the button in the bottom right corner that has the stylized letter F. Obviously there are some pages that you may want to see, so be sure to remember this step.
Step 6
Block Flash ads by moving the mouse over the offending ad. Right-click the mouse. A menu will open. Click on "Block Images From (web address)." You won't see ads from that server any more. Occasionally this will block all the graphics on a webpage you are viewing. If this is a problem, you can reverse the process.