Gameboid is a popular Game Boy Advance emulator for the Android operating system. It allows users to play Game Boy Advance games on their smartphones. While Gameboid uses a set of "soft" virtual keys on the phone screen, users can also assign Game Boy buttons to the physical phone buttons, such as the Android keys below the screen, the Volume keys and the Camera button. Phones with slide-out keyboards can assign any of the QWERTY keys to the Game Boy buttons.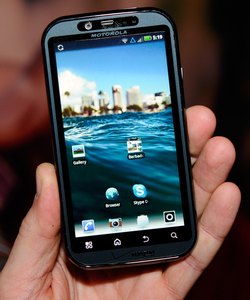 Step
Turn on your phone and press the "Home" button. Tap the application drawer and tap "Gameboid."
Step
Press the "Menu" button, and then tap "Settings." Tap "Input settings." Tap "Key Mappings."
Step
Tap each button menu, then the phone hardware button you want to assign. You can assign the standard direction buttons, A, B, Start, Select, and the left and right shoulder buttons. You can also assign "turbo" -- extremely fast on/off switching -- to the A and B buttons, or set up button combinations.
Step
Press the "Back" button when you're done assigning. Tap "Trackball as d-pad" if your phone has a trackball or trackpad that you want to use for the directional buttons. You can use the phone's motion sensor for the directional buttons with the "Use Sensor As" menu.
Step
Press the "Back" button twice. Tap one of your ROMs to to begin playing.