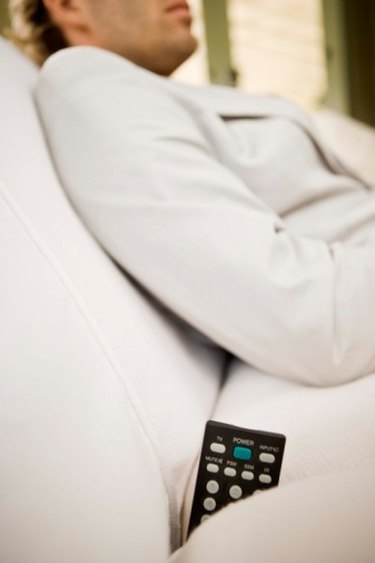 A large number of audio/video devices connect to a television via the video connection port. This holds true for most televisions, including those produced by Sanyo. If you have a DVD player or any other device hooked up to the Sanyo TV via this connection, you need to adjust the TV to the "Video" input. If your remote does not have the video input button provided, you have a few different options available to correct this issue.
Step 1
Push the channel buttons down until you pass station "1." Depending on the model of Sanyo television you are using, then TV may automatically switch to "Video" after channel 1.
Step 2
Program a universal remote control to the Sanyo television. Purchase a remote that has the video input button, then follow the provided programming instructions to set the remote up with the TV. Once programmed press the "Video" button on the new remote to view the video content.
Step 3
Connect the video device to the RF coaxial input. Attach the coaxial cable into the "Out" port on the device, then insert the opposite end of the cable into the "In" port on the Sanyo television. Power on the TV and change it to station "3" to view the device's programming.