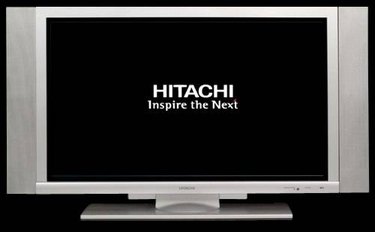 Using your new Hitachi plasma or LCD TV as a computer monitor offers you the opportunity to browse the web and enjoy your digital media in a new way. But first, you have to acquaint yourself with the functions and connections that are required to hook up your computer to the Hitachi TV.
Step 1
Plug one end of the S-Video Cord into your computer's S-Video output, and the other end into your TV's S-Video input port. Depending on your graphics card and your TV, you may have other options, including component and HDMI connections.
Step 2
Turn on your computer and the TV. Right-click on the desktop and choose "Display Settings."
Step 3
Select the AV input on your TV that corresponds to your S-Video cable. Usually, this is AV2.
Step 4
Select the highest resolution possible under "Display Settings" for your TV (Monitor 2). Your graphics card should also have options for using the TV as a monitor; look for a tab under "Advanced Settings" to configure your TV for the best picture. For example, if you have an NVIDIA graphics card, you can access advanced settings under the NVIDIA control panel found under "Display Settings>Advanced Settings."
Step 5
Click "Apply" to copy your desktop onto your Hitachi TV and begin using it as a monitor.