While it is possible to hook up a FiOS TV without a set top box, some TVs connected to FiOS this way can only receive a limited number of FiOS channels. Verizon's website warns, "Any TVs connected without a set top box to a coax outlet will only receive the analog channels provided in the FiOS TV Local Package." An exception applies to digital cable ready TVs. Installing a FiOS CableCARD into your DCR TV allows you to access encrypted FiOS TV channels.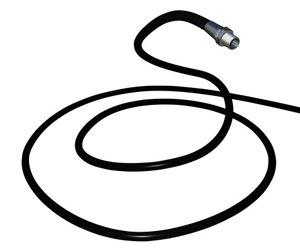 TVs that are not digital cable ready
Step
Plug one end of a coaxial cable into the RF terminal located on the cable wall outlet installed by the FiOS technician. Twist the screw-on connector clockwise, which surrounds the cable's plug, to secure the cable to the terminal.
Step
Connect the other end of the coaxial cable to the RF input terminal, generally labeled "Antenna In," on the back of the TV set.
Step
Turn on the TV. Press "Menu" on the TV remote control to display the main menu screen.
Step
Use the arrow buttons on the TV's remote control to navigate to the "Channel Setup" menu. Different TV brands and models have different main menu configurations. The Channel Setup menu is sometimes located within another menu, so hunt around for it if you do not see it listed in the first menu screen. For example, on some TVs you have to navigate to the general "Setup" menu first to get to the Channel Setup menu.
Step
Execute an automatic "CATV" channel search. The search will detect any analog channels in your FiOS TV local package.
DCR TVs
Step
Order a FiOS CableCARD from the Verizon. You may look up the Verizon contact number for your area using the "Verizon: Contact Us" tool in the Resources.
Step
Contact Verizon FiOS customer support.
Step
Arrange to have a FiOS field technician come to your home to install the CableCARD in your TV. Verizon recommends that the initial CableCARD installation be performed by a FiOS technician rather than you attempting to install the card.