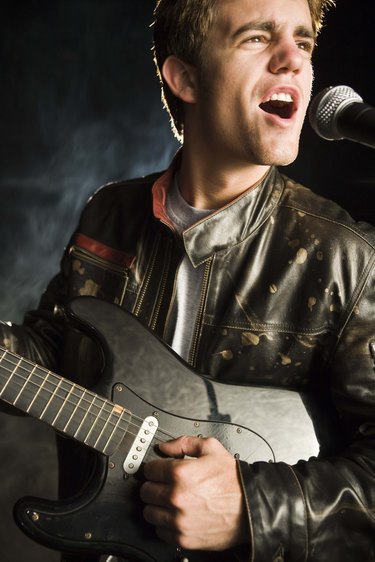 The Antares Autotune plug-in is a useful tool for correcting pitch in recorded vocal performances. It is used as a Virtual Studio Technology plug-in within your digital audio workstation. Like other VST plug-ins, it conveniently runs in a variety of host software, so you can use it in multiple places after only one installation. A number of versions of Autotune are available, and the installation for each version is fairly straightforward.
Step 1
Download Autotune from the Antares website. The three different versions of Autotune offer different functionality and pricing. Autotune EFX is the most basic, Autotune Evo includes advanced editing features and Autotune 7 has even more comprehensive features. EFX and Evo will run in a brief trial mode after which you must purchase the plug-in, whereas Autotune 7 must be authenticated through iLok before use.
Step 2
Unzip the downloaded file.
Step 3
Run the install file in the ZIP archive.
Step 4
Specify the folder in which your Autotune VST plug-in will be placed. Use the same folder as any other VST plugins you have.
Step 5
Click Finish to exit the installation. The Autotune VST DLL file will be in your plug-in folder, ready for use when you work on your next audio project.