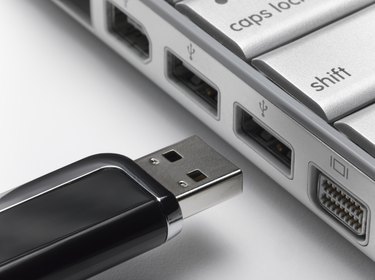 A pen drive is a flash memory device used to transfer files from computer to another. It can be used to transfer audio, video files and other documents. Since it is used to connect with different computers, it can get infected with viruses easily. Installing a normal antivirus will require it to be used only on that computer that was used for installation, as the files will be written to that computer. The solution is to use a portable antivurus program. This antivirus is meant for external flash devices.
Step 1
Download and install the portable antivirus. Different portable antivirus are ClamWin, Norman Malware Cleaner, Sophos Anti RootKit.
Step 2
Mount the pen drive and make sure the computer recognizes it. Note the drive letter of the pen drive.
Step 3
Start the installation process for the antivirus program.
Step 4
Specify the drive letter of the pen drive. Follow the instructions on the screen to complete the installation process.
Step 5
Disconnect the pen drive. You can use the pen drive on any computer.