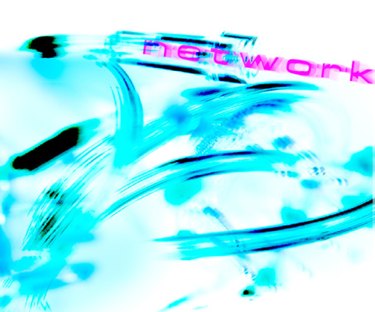 NTop is a utility that shows the current usage of a network interface, broken down by the program that is generating that traffic on the local computer. Its name is a derivation of "top," the traditional utility that shows the top users of CPU cycles. NTop has been ported to several operating systems. In particular, you can install NTop on your Windows computer. This version is called NTop-Extra.
Step 1
Click "Start," then type "run" into the search box. Click the "Run" link and type "cmd" into the text field, then press "Enter." Type the following command into the Command Prompt window:
Make a note of the Internet Protocol address of your computer; it is listed after "IPv4 Address" in the output of "ipconfig."
Step 2
Launch a Web browser and navigate to the "Ntop-Extra: Download" website. Click "Save" and wait until the download completes.
Step 3
Double-click on the downloaded file. Accept all default choices from the NTop install wizard. Type your computer's IP address when prompted for it. At the end of this process, your Windows computer will be running NTop as a service.
Step 4
See the current output of NTop -- that is, the current usage of your network interface broken down by originating process -- by navigating to the Web address "localhost:3000".