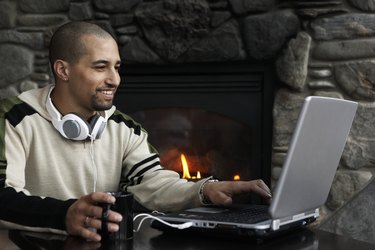 Rosetta Stone is a language learning program that teaches users new languages through word and image associations. Installing Rosetta Stone on multiple computers in your home can help improve your learning by enabling you to study constantly from any computer in the house. Accomplishing this is a fairly easy task that will not require much of your time beyond waiting for the program to install.
Step 1
Place the Rosetta Stone installation CD in the CD drive of any computer in your home. This should trigger the automatic setup process. If the process does not start, initiate it manually by clicking on the "My Computer" icon, then the drive letter of your CD-ROM (typically the D drive). From there, click on the "Setup.exe" file.
Step 2
Follow the on-screen instructions to initiate the automated process to install Rosetta Stone on the computer. After installation, the program will ask if you want to connect to the Internet for updates--select "No." The program will also ask if you want to register the product online. Again, select "No." This will avoid locking the program down to just one computer, leaving you free to install it on other computers in your home as well.
Step 3
Repeat the installation process on the other computers in your house. After completing the installation process, disable the auto-updater by going to the options menu located in the upper right hand corner of the screen.