Formerly known as Office Communicator, Microsoft Lync is designed to work alongside the Microsoft Office package. Given that the service is primarily intended for business communication, many users are concerned about their user status on Lync. By default, a user's status changes to "inactive" after five minutes of inactivity and then to "away" after another five minutes. If you're worried about clients, contractors or your boss seeing your status as anything other than "available" during the business day, a quick configuration fix will help you stay active if you step away from your computer.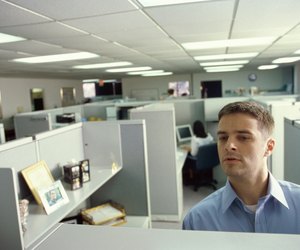 credit: Purestock/Purestock/Getty Images
Step
Click on the gear icon on the upper right corner of the Lync window.
Step
Select "Options" from the drop-down menu.
Step
Click on "Status" on the right side menu to reveal the menu options relevant to your status on Lync.
Step
Click on the upward arrow after the phrase "Show me as inactive when my computer has been idle for this many minutes:" and set it to the maximum value, 360 minutes.
Step
Click on the "OK" button at the bottom to apply the changes.