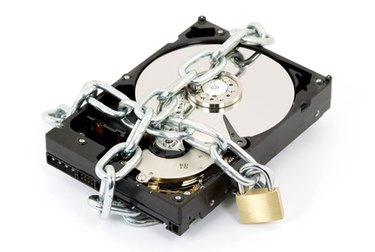 Symantec Anti-Virus has many security features. It even has security features that protect its security features. The program allows the administrator to disable various options for other users. This prevents the settings from being altered unintentionally, and helps keep the anti-virus components secure and active. However, if the administrator locks down too many features it can also render the anti-virus completely useless. For example, if the LiveUpdate feature has been turned off and locked down, the software cannot access virus definition updates. This must be circumvented to keep the software updated.
Method #1
Step 1
Open up the Symantec Interface by double-clicking the Symantec "shield" icon next to the system clock. This is located in the lower-right of the screen.
Step 2
Open the settings page for Symantec and navigate to the "Server Settings" section of the "LiveUpdate Policy". Set the "LiveUpdate Server" setting to use the default server. Next, select "Enable users to manually run LiveUpdate" so that it is checked. Save the settings and close any open dialog boxes.
Step 3
Restart the computer to finalize the new settings. This will enable the LiveUpdate feature.
Method #2
Step 1
Log in to the computer. Press "WIN" and "R" at the same time at startup. "WIN" is the Windows logo key between "Ctrl" and "Alt". In the "Run" dialog box, type "regedit" and press "Enter".
Step 2
Navigate to the following key using the left-hand tree list: "HKEY_LOCAL_MACHINE\Software\Symantec\Symantec Endpoint Protection\LiveUpdate\". Double-click the value "Allow manual update" and change it from "0" to "1".
Step 3
Close all open windows and reboot the computer. The LiveUpdate feature will be enabled upon the reboot.