Little hands and pets love to play with the keyboard, and while this is often cute, it becomes a hassle when important work is lost. Sometimes it can delete important information from the computer or change the settings. This can easily be avoided by locking the keyboard or workstation.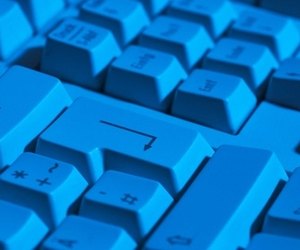 Step
Press the Windows logo key + U. This will open the ease of access center. Click on the keyboard icon. It will say, "make the keyboard easier to use" next to it. In some versions of Windows you will need to get to the option by pressing the left shift key five times rapidly.
Step
Select "turn on sticky keys" and "turn on filter keys." Select "save." Your computer will now only make sounds when the keyboard is hit.
Step
Follow steps 1 and 2 to unlock your keyboard. Unselect the "sticky keys" and "filter keys" and click on "save."
Step
Lock your workstation. Press Ctrl + Alt + Del. A blue screen or a box will pop up that has a variety of options, such as restart or shut down the computer. Click on "lock this computer."
Step
Lock your workstation using the keyboard. Press the Windows key and the L key at the same time. This will lock the computer. To unlock press the combination again.