Microsoft created both Windows Vista and Windows 7 so that the default administrator account is not accessible and enabled for use. When you have difficulty installing software or troubleshooting a problem, you may need access to the administrator account in Windows Vista or Windows 7 to solve the issue. Use the utmost care when running your Microsoft operating system under the administrator account because security controls do not function in this account.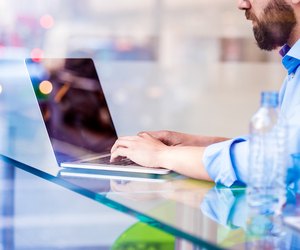 credit: Halfpoint/iStock/Getty Images
Step
Click the "Start" menu, select "All Programs" and open the "Accessories" folder. Right-click "Command Prompt" and select "Run as Administrator" from the drop-down menu. Click "Continue."
Step
Enter "net user administrator /active:yes" in the command box and press "Enter."
Step
Log out of your account on the computer.
Step
Look for the new account on the log-in page. You should see the new "Administrator" account along with any other user accounts.
Step
Log in to the administrator account -- no password is necessary to log in. Set a password if you desire.